all creatures great and small
Nature Reserves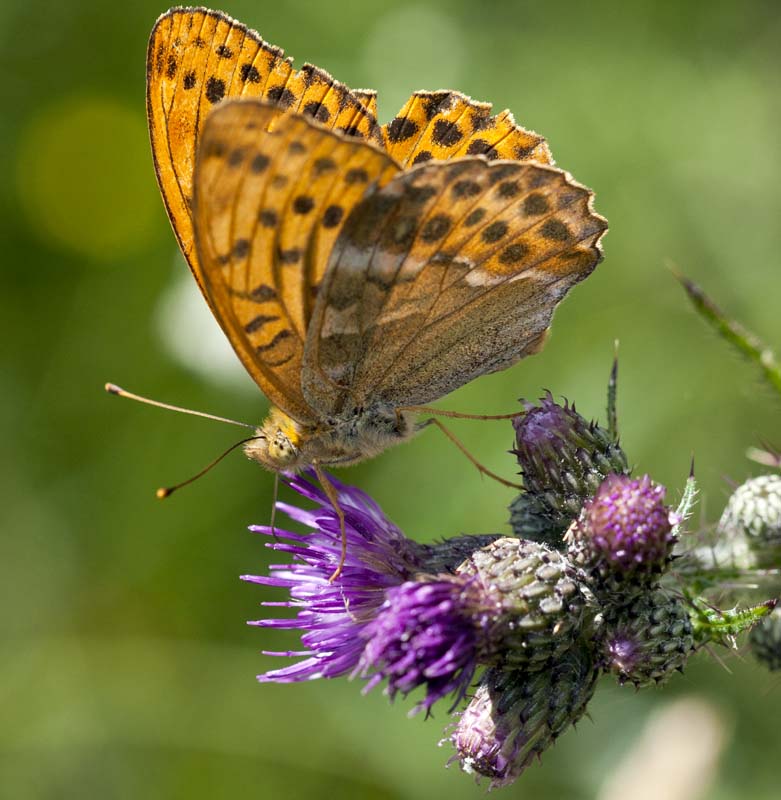 Butterfly Conservation manages two of our closest nature reserves at Lydlinch Common, 5 mins' drive down the road, and Alners Gorse, a few miles down another road in Hazelbury Bryan. (The photo shows a silver-washed fritillary butterfly at Alners Gorse.)
Dorset Wildlife Trust manages many wonderful nature reserves. The closest to the holiday cottages are Broad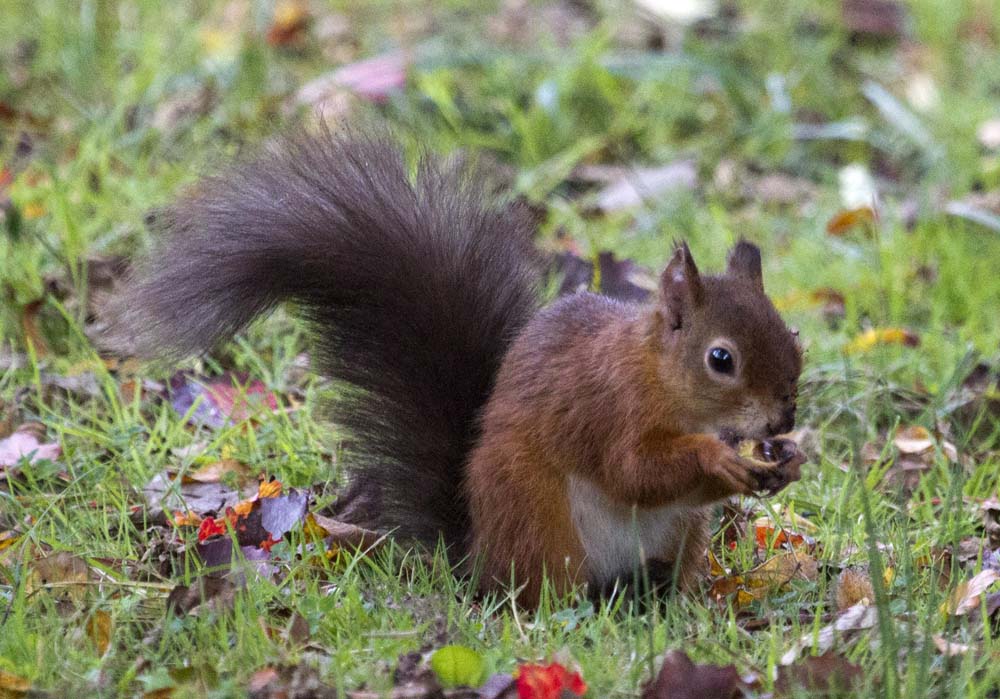 Oak Orchard and Fontmell Down. We particularly enjoy seeing the water birds and red squirrels (photo right) at Brownsea Island (jointly managed by DWT and the National Trust) and more water birds at the Fine Foundation Chesil Beach Centre. Venturing into Hampshire and Isle of Wight Wildlife Trust territory, Blashford Lakes near Ringwood is another great place for bird-watching. Still in Hampshire, Martin Down National Nature Reserve is great for birds and butterflies.
For more birds, the RSPB manages a number of reserves in Dorset: Arne near Poole, Radipole Lake and Lodmoor at Weymouth, and Garston Wood near Shaftesbury. Upton Country Park has lots of parkland, woodland and shoreland (on the other side of Holes Bay, Poole) where a variety of birds can be seen.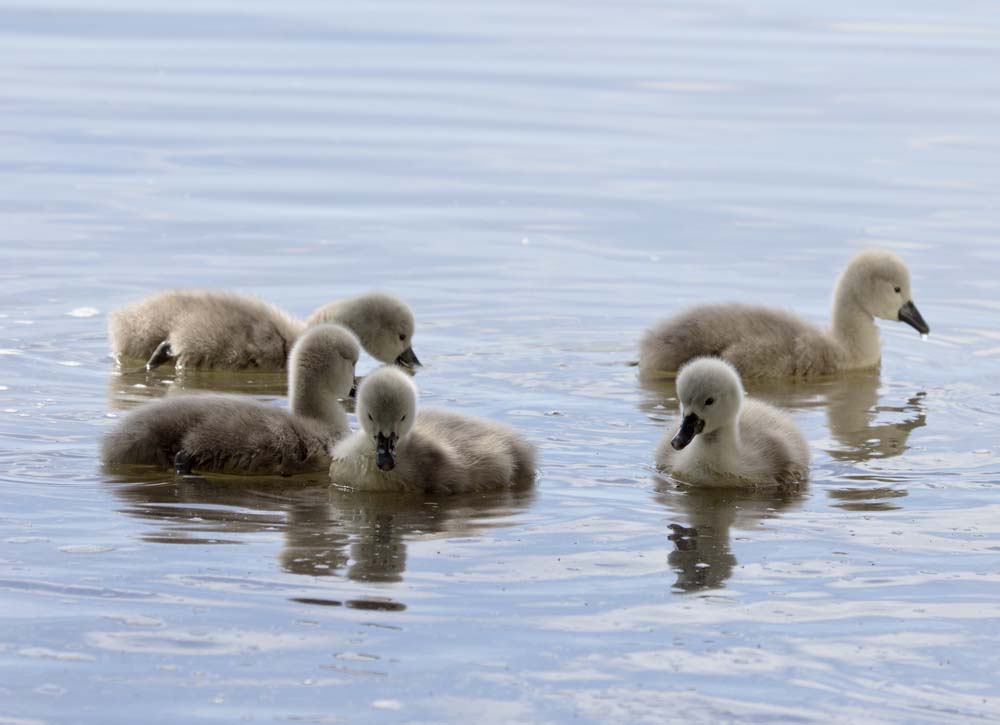 For the "aww" cuteness factor, head to Abbotsbury Swannery in May/June to see the newly-hatched cygnets (photo right). Also in south Dorset, the Blue Pool near Wareham is a clay pool surrounded by 25 acres of heathland, and is our favourite place to spot dragonflies and damselflies. It is also home to the Wareham Bears (of the stuffed toy variety)!
Over in West Dorset near Cerne Abbas is Lankham Bottom reserve.
Places we enjoy visiting for a walk in ancient history while butterfly-spotting include Badbury Rings Iron Age hillfort near Kingston Lacy,and the late Neolithic site of Knowlton Rings.
Sea Creatures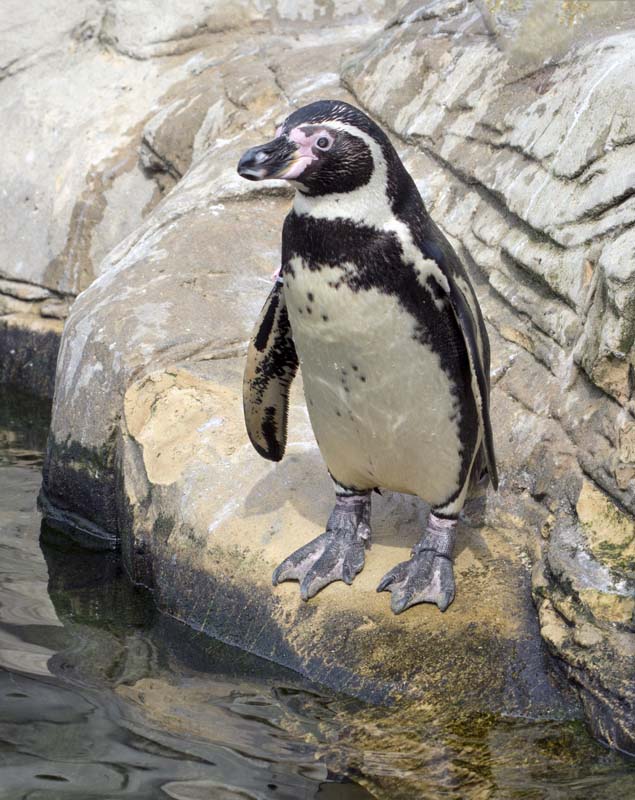 A day out at Bournemouth is a good opportunity to visit the Oceanarium, where a variety of fish, invertebrates, reptiles and a few mammals (otters) are on colourful display.
The Sea Life Centre at Weymouth is more expensive, but makes a good family day out, with children's play areas as well as a huge variety of creatures (including Humboldt penguins, photo right). The ticket price also includes entry to the Sea Life Tower on the Esplanade which rises up 53 meters giving an impressive panoramic view of Weymouth and the surrounding coast.
Zoos and Ani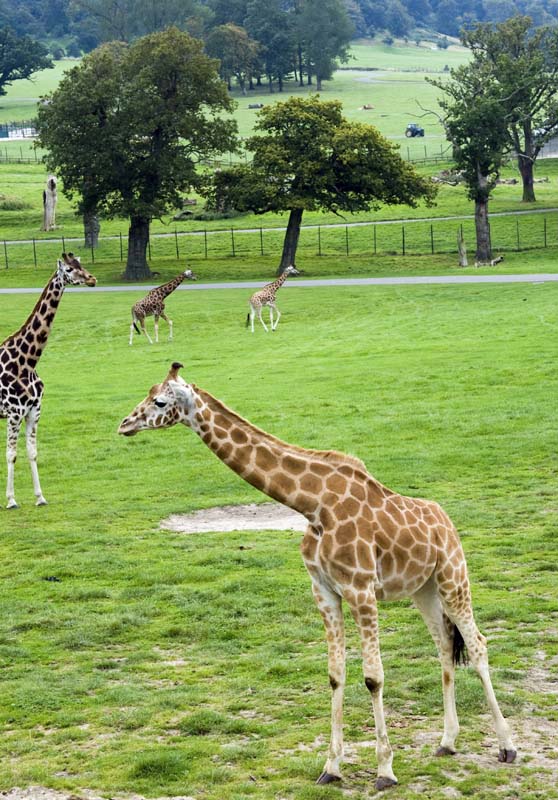 mal Parks
Longleat Safari and Adventure Park near Warminster in Wiltshire offers a drive-through safari adventure featuring giraffes (photo right), zebras, lions, cheetah, rhinos and wolves, among others. It's a full day out - start early to avoid the queues for entry during school holidays.
Monkey World Ape Rescue Centre near Wareham is a very popular destination for many of our visitors, and features gibbons, orang-utans, chimpanzees, lemurs, monkeys, and marmosets.
Another fun family day out is at Kingston Maurward Gardens and Animal Park near Dorchester. As well as superb gardens and a lake full of water birds, the Animal Park is full of petting opportunities with rabbits, goats, sheep, alpacas, miniature ponies and pigs.
If you love horses, head to Dorset Heavy Horse Farm Park near Verwood, where you will meet not only large horses, but also medium and very small ones, plus various farm animals.